Posted By Kathleen David on December 6, 2012
I always go and see the tree at Rockefeller Center since I moved to New York. There is always some special about seeing it and the ice skaters below that makes it a Holiday must. So this year on Caroline's Birthday, we took her into the city to see the Lion King exhibit, the Lion King, and the tree.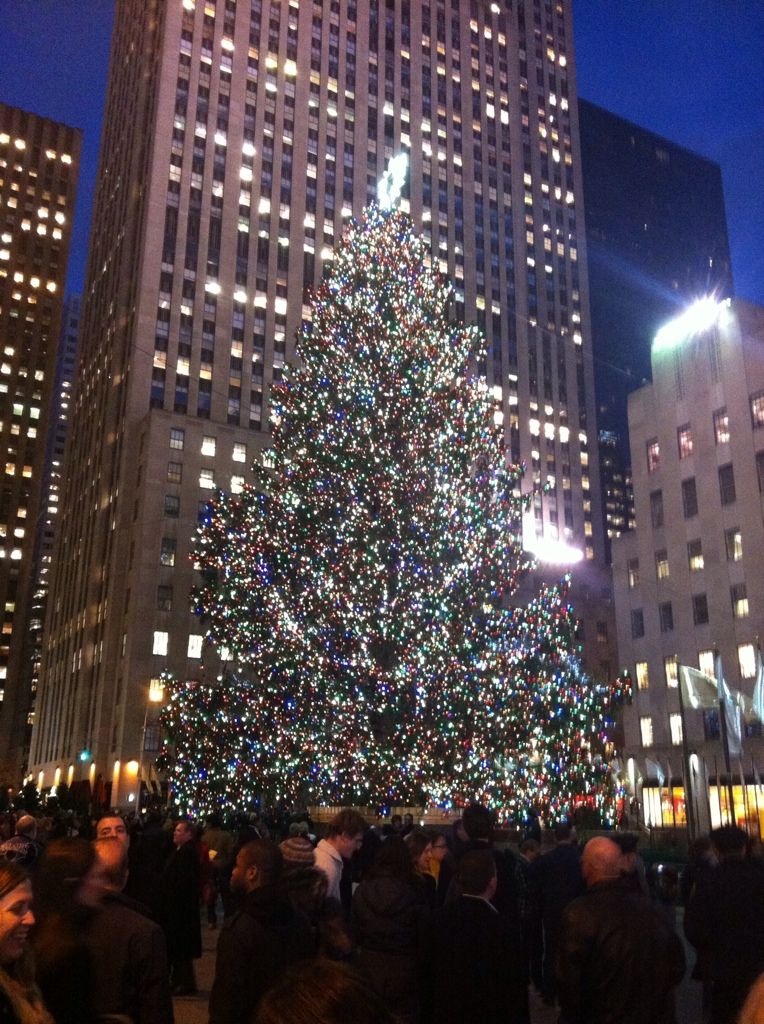 The Tree at Rockefeller Center this year
(For the VI: This is one big tree about two stories high covered in lights and glitter with a illuminated star on top. Below the tree is a mass of humanity milling about. Behind the tree you can see the buildings of Rockefeller Center.)
The Lion King Exhibit, which is currently across from Bryant Park, is so worth one's time. For one thing it is a free exhibit which is rare in New York City. For another they let you take pictures of the pieces being exhibited which is also very rare. And you can get right up next to the costumes and puppets and really be able to look at them. It was so cool.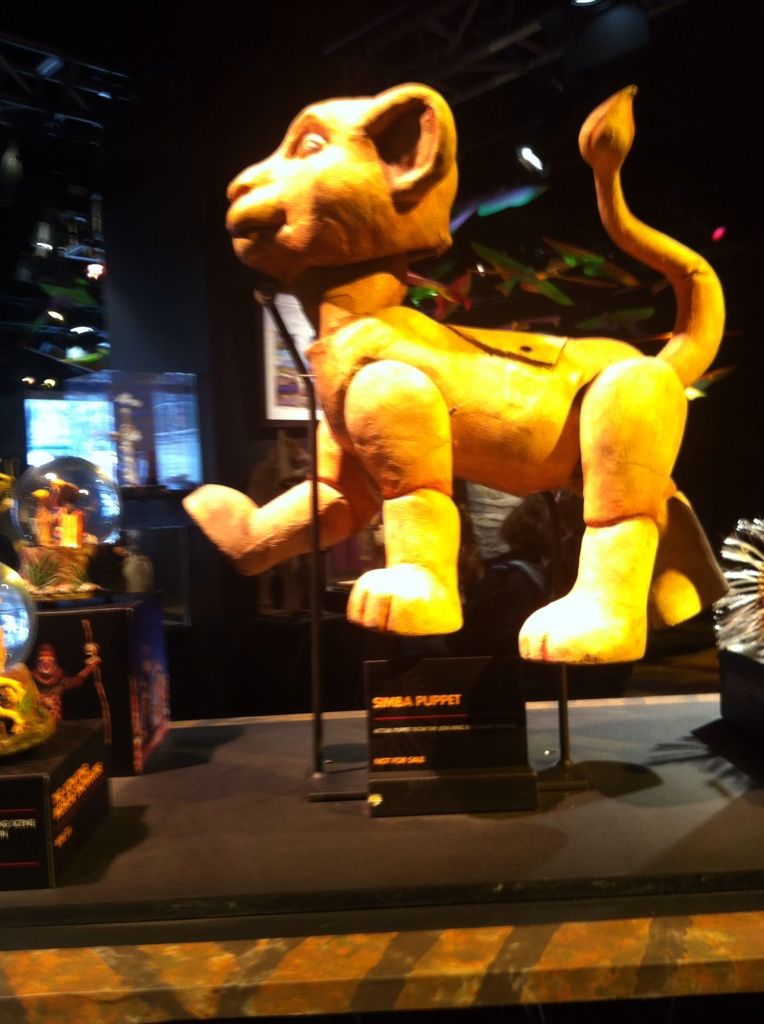 Simba puppet used in the first act
(For the VI: this is a side view of puppet of Simba as a lion cub. He is yellow and shaped like the drawings for the animated movie. His legs are jointed and his head is on a pivot. Underneath is a sign that says "Simba Puppet" and "Not for Sale")
Overall a very nice day in the city. The temperature was really good for December in New York. We could wear light jackets and feel comfortable. The decorations were out and there was holiday music blasting from just about everywhere. There is a feeling and bustle in New York City at the Holidays that I haven't felt anywhere else.
Today we have a conference with Caroline's teacher so she is home for the day. I am hoping for a good report card on her. We'll strategize on what she needs to do to be a better student in the areas she might be weak in.
Tomorrow things go back to "normal" around here.
Sorting out what I am going to do next. I think I may have figured out how to purl so I can actually knit and purl. Not holding my breath but if I have that down, then I can do a number of things I couldn't before.
I have some monsters running around in my head saying "Make us!" So that may be next on the creative agenda.
I also see some more concentrated cleaning in my near future.
One last picture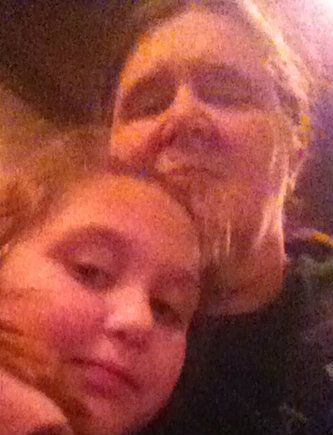 Caroline and me 10 years after her birth. I took this at the same time as when I first held her in my arms and said to her, 'Welcome to the world my baby girl' 10 years earlier.
(For the VI: this is a rather blurry picture of Caroline and me. We are both looking at the camera. Caroline is tucked under my chin.)
I am grateful that we had such a nice day in the city.