Posted By Kathleen David on April 3, 2013
I found out a couple of weeks ago that Jane Nebel Henson had taken a turn for the worse. I had heard through the grapevine that she wasn't doing well but I didn't pry because it was being kept quiet. I found out the details when she took the bad turn. Yesterday she passed away.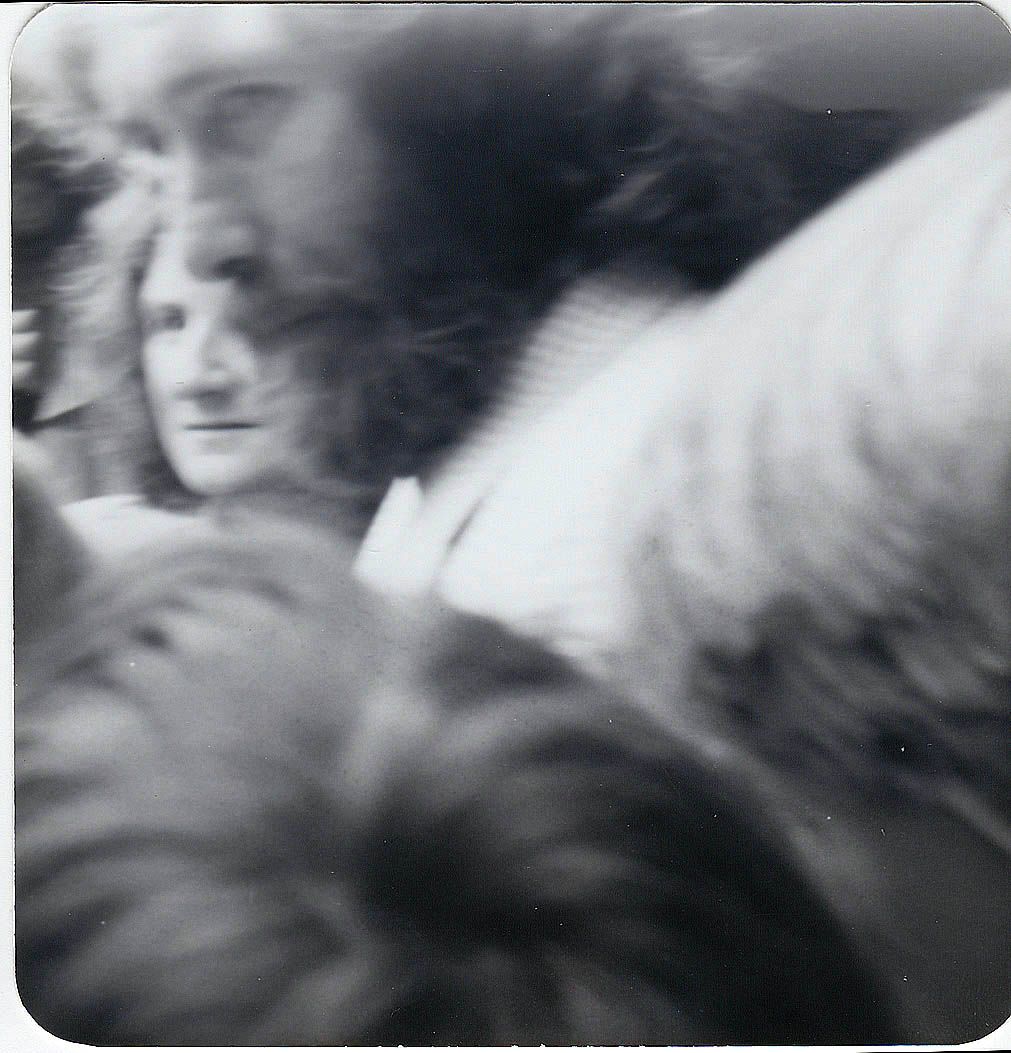 Taken at the Opening of the Center for Puppetry Arts on September 23, 1978
(For the VI: This is a very grainy Black & White Photo of a lot of people crowded around Jim and Jane Henson. Jim is in the middle of the picture and Jane is to the right)
This was the first time I saw Jane. In the middle of a crowd at the opening of the Center for Puppetry Arts. I managed to worm my way up the stairs and got this and another couple of photos. I didn't realize until years later who was standing next to Jim at the time. It wasn't until we talked about that day that I figured out who the lady in the picture was.
I don't remember who introduced us to each other. I do remember I was introduced as the museum carpenter and go to person for the Center's Museum as well as a puppeteer in my own right. We talked about the puppets in the museum, the opening of the Center, and the condition of UrAc the Ur, which was quickly deteriorating.
Over the years we would bump into each other at one or another puppet related thing. Once I mentioned the Museum, she could place me and we would talk about puppets, puppet preservation, and the problems you don't think about when you bring a puppet in from somewhere else (think bugs esp. those that eat wood).
The last conversation I had with her was at the Huntington CinemaArts Center during the Jim Henson retrospective.
Jane was so giving of her time and talents to the puppetry community. She took the time to talk to young puppeteers and give them advise. She listening to Muppet fans talk to her about her husband and what their work meant to them. She was very knowledgeable about puppets and puppetry and could talk about many subjects. She encouraged me to continue to educate people about puppets and puppetry.
She had a quick wit and always seem to have a twinkle in her eye.
She will be missed by many.
My prayers and sympathies to her family, friends, and colleagues.
I am grateful for the time I got to spend with Jane.