Posted By Kathleen David on December 3, 2012
We celebrated at an indoor playground on Long Island called Fun4All because then we didn't have to worry about the weather conditions outside. Also they are great at parties with kids.
Caroline's 10th Birthday Gang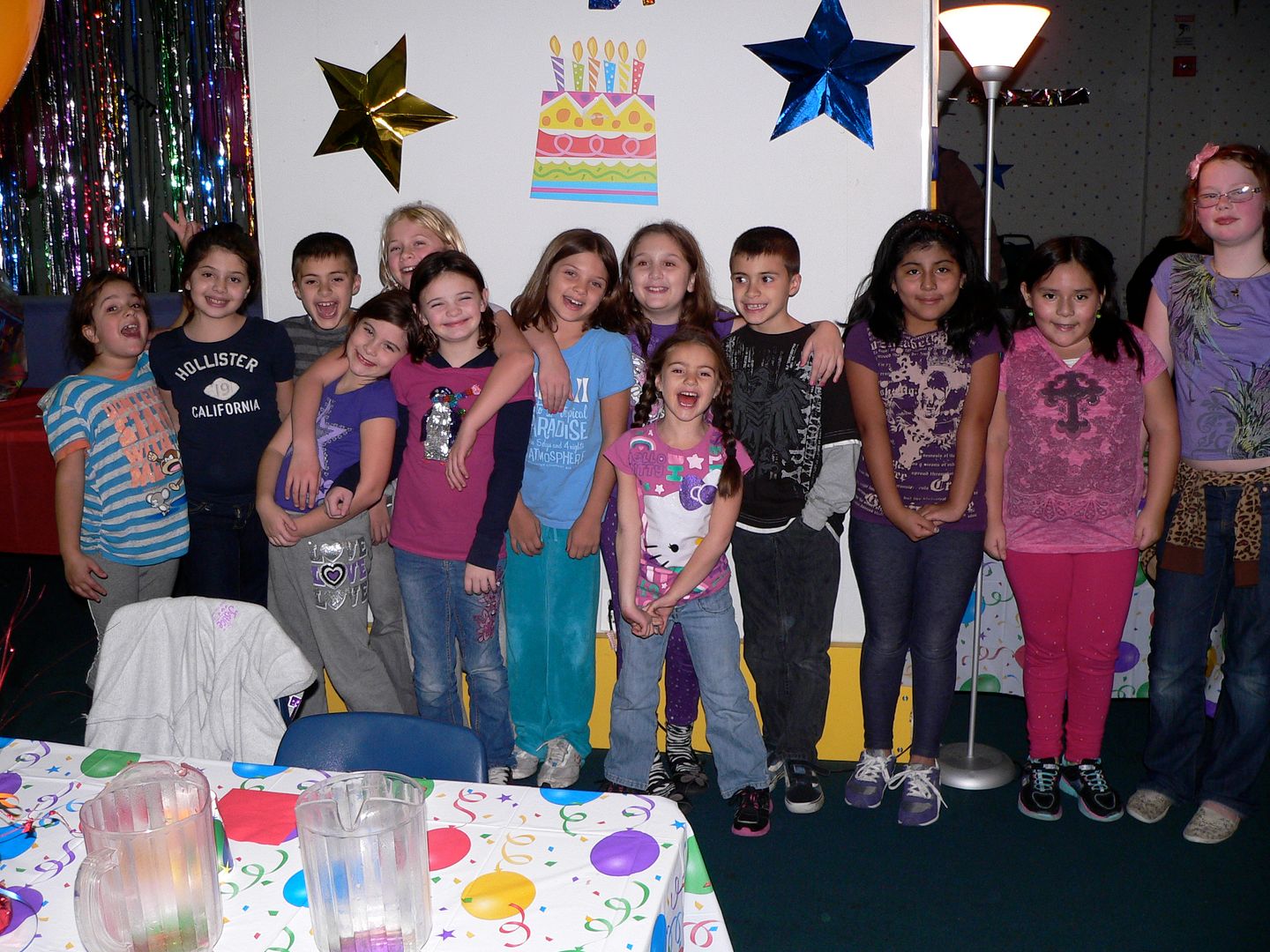 (Not pictured Emma G.)
(for the VI: This is a picture of 13 kids with Caroline in the middle under the right corner of a Birthday Cake cutout. She has her arms around two of her friends. )
She invited both family and friends and was happy to see both. Her sisters Gwen and Ariel attended as well which she loved because she didn't expect either of them but she was hoping they would be there. She knows that Shana has work on weekends and lives far way.

Caroline and her Birthday Cake
(For the VI Caroline has her birthday cake in front of her. The candles are lit and she is getting ready to blow them out. She is surrounded by her friends and family.)
She declared it best Birthday Party Ever!
The adults had fun watching the kids run around and play. I got to talk to everyone for a little bit which was nice.
I am grateful that Caroline had so much fun at her Birthday Party.