Posted By Kathleen David on October 24, 2012
Well today just got interesting because the weather is crappy outside and I have things I need to do outside so I guess I'll figure out inside stuff to do (like Caroline's costume) until I can get outside for what I need to do there.
Tigers vs. Giants tonight in the 2012 World Series. I think it will be an interesting game considering how both teams got there.
I wasn't going to do NaNo but now I have an idea floating through my head that might be something I would want to work on. But I think both ideas are more short stories or Novellas rather than a work of long fiction. I'll make my decision by next week I am sure.
I declare today a doing day and there for this will probably be one of my shortest RTBTCKI on record.
OH! Can anyone identify the Artist of these dolls? I can't find their papers and I would like to know if the artist is still creating these dollies.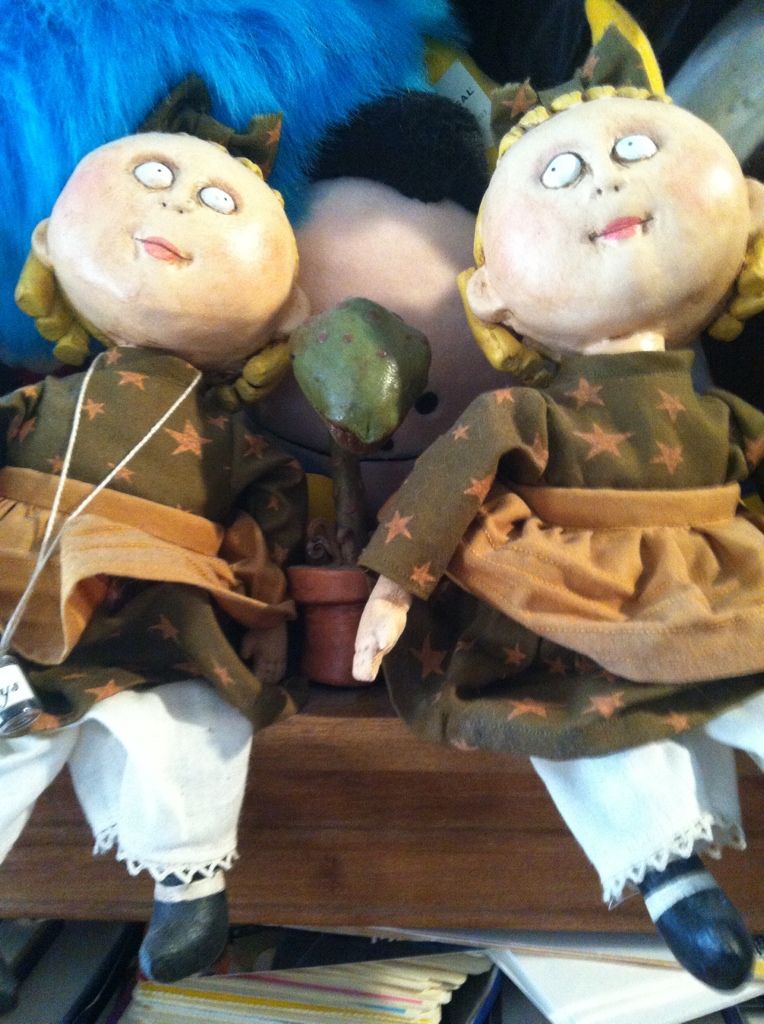 (For the VI; This is a set of twin dolls. They are looking at each other. They have oversized heads. They are wearing brown/green dresses with brown stars on them and a brown apron, white bloomers and black shoes. Between them is a Venus flytrap which is their pet)
I am grateful for that which gets done without me having to do it.