Posted By Kathleen David on October 6, 2012
And I had to try it out. I got it to work but I have to figure out the tension on it.
My first project were pieces of Ariel's Halloween Costume. Relatively simple and mostly straight lines.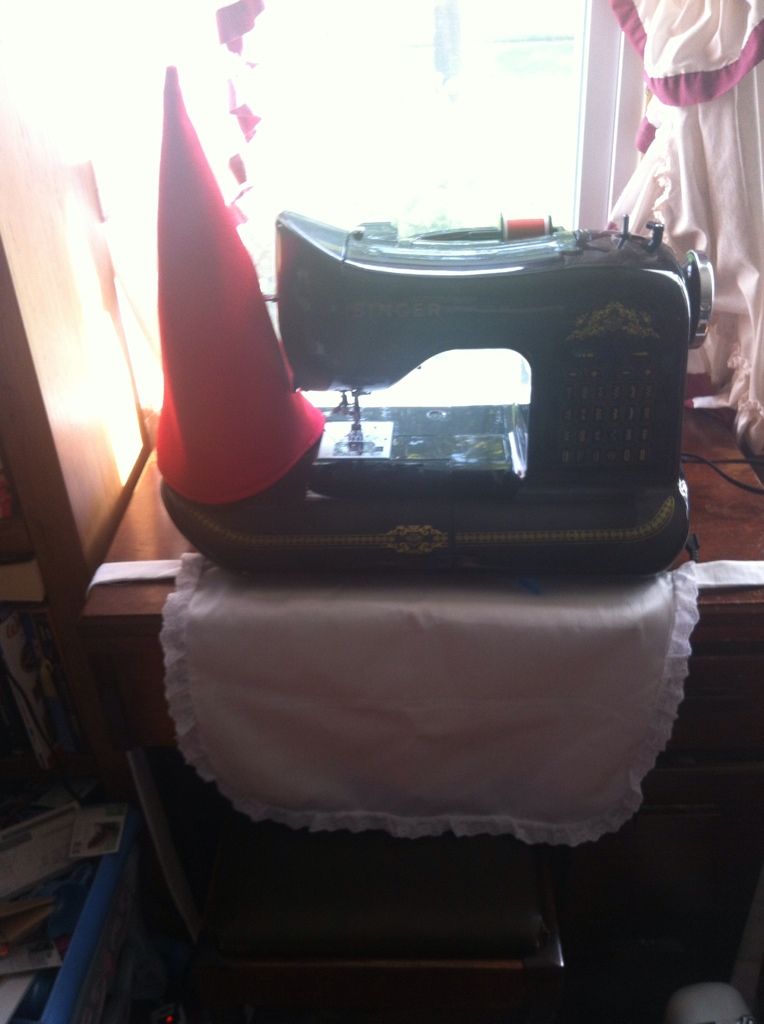 (For The VI: This is my wooden sewing table with my new sewing machine which is black with gold trim. On the left is a red pointed hat. In front is a white apron with lace around the edges)
Having gotten that done, I think I am going to try some a little more complicated with maybe a different stitch and see how that goes.
So far I am loving it. It is much quieter than anything I have used before.
I am grateful for sewing machines in general.