Posted By Kathleen David on August 18, 2012
And I have a weekend to myself to work since Peter and Caroline have gone off to ComiConn for today and are helping Ariel move tomorrow.
So to keep myself honest as to where I really am, I am going to post a picture of where I am at the beginning and the end of the day.
Here is where I am now.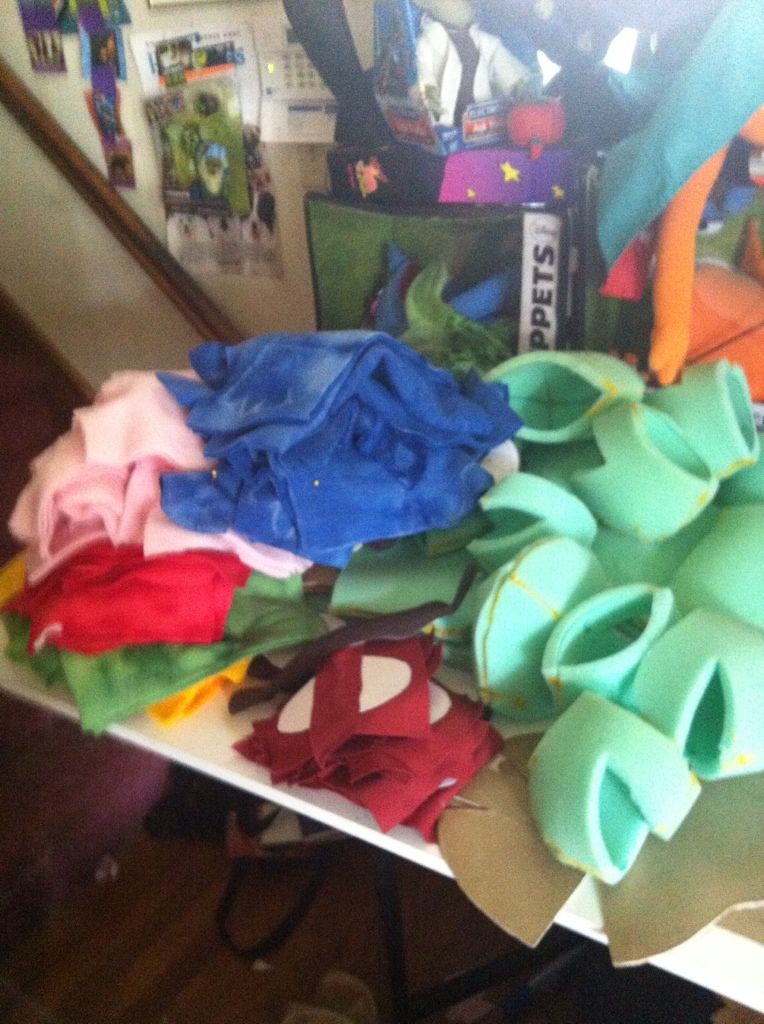 (for the VI: on the left is a big old pile of fabric of many colors and on the right are green foam "skulls" and bodies for the puppets)
And tomorrow I will post a picture as to what I get done.
I did find my missing Doctor. He had run off. I also found Jack, Sarah Jane, and the Delgado version of the Master. Needed all those too.
Now I have to repair and build.
I am grateful that I found #6 because I was NOT looking forward to recreating that doggone coat.